Carnarvon Gorge's premier guided experiences
Carnarvon Gorge is one of Queensland's iconic inland experiences, and Australian Nature Guides have been sharing their knowledge and passion for this amazing landscape for over twenty years. Simon and Michelle specialise in small group public tours as well as coach group experiences. They'll make sure you take in the big picture as well as explaining the fine print, from the tallest cliffs to the smallest creatures.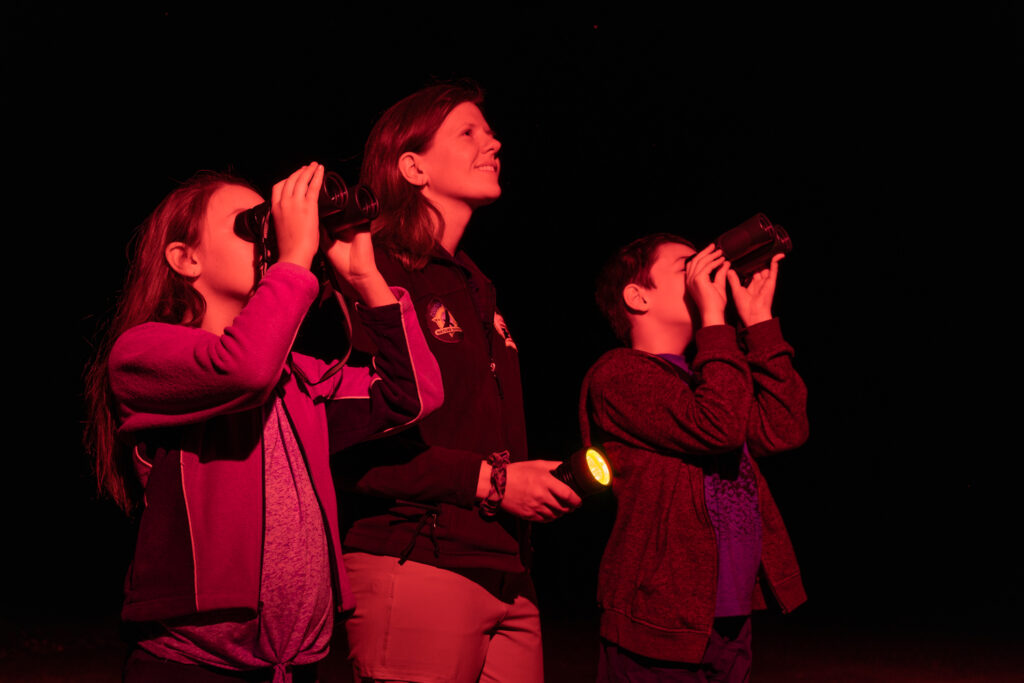 "Yes you can visit Carnarvon Gorge by yourself BUT you will miss out on the most amazing insights and stories from Simon and Michelle." Boswell4, Tripadvisor.
Explore the lower 5km of Carnarvon Gorge, which houses the greatest diversity of experiences possible in a day of moderate walking. Take in the deepest and widest section of Carnarvon Gorge and the four major sites it contains: The Art Gallery, Ward's Canyon, the Amphitheatre, and the Moss Garden. Get up close and personal with First Nations and European history, explore the geology of Gorge, and meet some of its special inhabitants with the guides that know it best – Simon and Michelle.
If you're looking for a wilderness experience, join Simon and Michelle on a tour into places not otherwise accessible. Australian Nature Guides have permits, under strict conditions, to take guests into some of the Gorge's unique environments and remote nooks and crannies. You can choose from secluded side-gorges with their hidden springs, or challenging walks up to the high country for an eagle's view over the landscape. The choice is yours to make.
Whether you're bringing a coachload of students, an art group, a walking group, bushwalkers, or sightseers, Simon and Michelle's knowledge and experience will add another dimension to your visit. Their deep knowledge of the natural history of Carnarvon Gorge, alongside their knowledge of the landscape both on and off track, gives them a singular ability to enrich your group's experience across a broad range of topics.
"…The Night Safari Tour with Michelle and Simon was excellent and allowed us to experience gliders in flight as well as wildlife not normally seen during the day…" 4U2C2, Tripadvisor.
Carnarvon Night Safari Tour
Carnarvon Gorge is a totally different place after dark. Sometimes quiet, sometimes spooky when you hear an unfamiliar sound. But for Michelle and Simon, those unfamiliar sounds are what locate the animals they're searching for on their night tour – gliders, frogs, owls, bandicoots, and frogmouths, for example. If you've never watched gliders in the wild before, you're in for an exciting time on this tour as Simon and Michelle will do their utmost to give you every opportunity to see these furry fellows launch themselves from the forest canopy and glide to another tree. It's a sight you'll never forget.
Starstruck Astronomy Tour
Join Simon and Michelle on a night time exploration of our galaxy, the Milky Way. Using the naked eye, binoculars, telescopes, cameras, and our imaginations, we'll wander through the night sky and explore some of the wonderful objects it contains.
Same, same, but different.
Michelle Whitehouse, Senior Savannah Guide
"The thing I love about Savannah Guides is the connection to other guides, tour operators, and the special locations across Australia. Each Savannah Guide School I attend increases my knowledge and understanding of Australian natural and cultural history, and hones my guiding skills. Then I get to come back to Carnarvon Gorge and see it in a slightly different light, and then talk to my guests about the Gorge's landscapes and the life they contain in new ways. Savannah Guides helps me to grow as a guide, and at the same time deepens my connection to the place I live and work."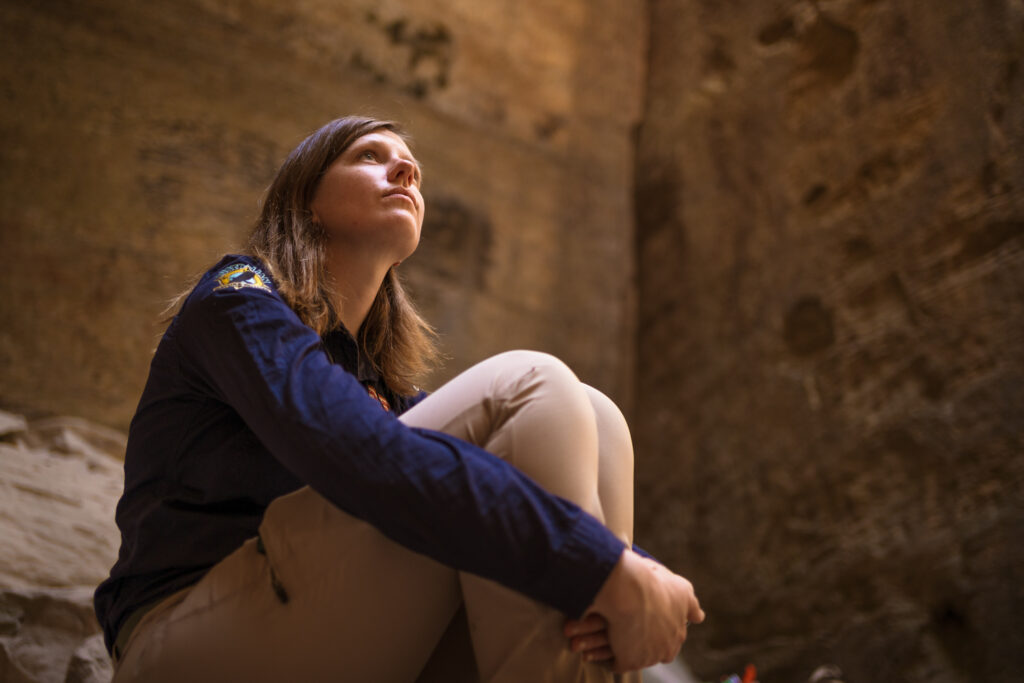 "My family had an amazing night time glider tour with Michelle and Simon. We saw plenty of gliders with the highlight being a 100m glide over the creek! Added bonus of a scorpion and extremely helpful tips for platypus spotting. Very highly recommended. Thank you."
"We recently took our 2 boys (9 and 11 yo) on the 14km Lower Gorge day tour with Simon, and it was absolutely brilliant. We all learnt so much more about the area, it's ecosystems and cultural history, from Simon's in depth knowledge, than we could possibly have done on our own. He kept our boys (and us) intrigued for the whole day, in an engaging and entertaining way - no small challenge! He also makes a great cup of tea 🙂. I would highly recommend this tour for adults and kids alike, to get more out of their visit to Carnarvon Gorge. The kids are still talking about it!."